Big News: Idol's release debut album dates
Great news for Kris Allen fans, his post-Idol album will be released on the 17th of Nevember, in between his other Idol contestants of Seson 8 who have been signed and will release their debut albums, Allison Iraheta and Adam Lambert.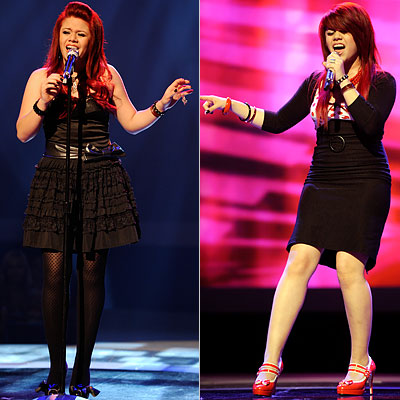 Lots of people have been saying that Allison Iraheta was cheated out of American Idol, after her shock elimination from American Idol Season 8 in the Top 4, which many felt fellow contestant who was left standing Danny Gokey should have been eliminated as his performance of
Dream On
by Aerosmith was highly criticised. Lucky for Allison, Jive saw her talent and potential and as host of American Idol correctly predicted, he will be playing Allison's music on radio very soon. I am really looking forward to November 10 - the release date of her album. I'll be one of the first to buy it.
Many people expected glam rocker Adam Lambert to win. Obvious as he was an early frontrunner in the competition. Although he lost the eventual crown to Kris Allen, I have a feeling he's going to do better than Kris. His album will be released on the 24th of November. Get ready Lambert fans!
Labels: ADAM LAMBERT, ALLISON IRAHETA, AMERICAN IDOL, BIG NEWS, KRIS ALLEN