Flashback Song Of The Week: Rihanna - Unfaithful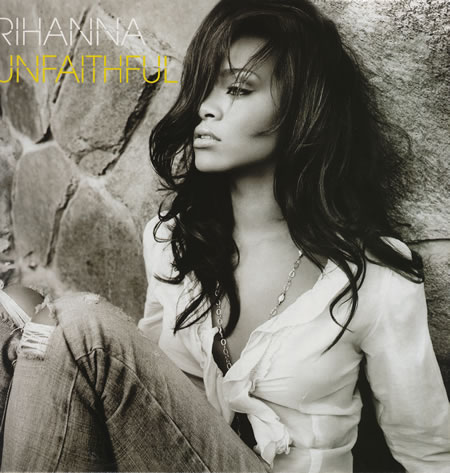 This song for me was Rihanna's breakthrough single because I loved it and I could already smell a hit coming on for Rihanna. The piano-driven ballad is about a woman who is in a relationship with a man, but is having an affair. "I'm referred to as a murderer in that song. Meaning, I'm taking this guy's life by hurting him, cheating on him. He knows, and it makes him feel so bad. It's killing him to know that another guy is making me happy…we always put it out there that guys cheat. And finally someone put it in perspective: Girls cheat too." Rihanna said on an August 26, 2006 review that
Unfaithful
was birthed out of a relationship she outgrew when she was fourteen. She was quick to add though that the relationship was not physical. For radio airplay, the word "gun" (in the line "Might as well take a gun and put it to his head, get it over with") in the song is edited out.
Unfaithful
reached number six on the U.S. Billboard Hot 100 chart in July 2006. Its music video also performed well on MTV's Total Request Live peaking at No. 1 for 14 days. She performed the song on TRL on July 25 and the video was retired on July 27 (being at number 7 on the countdown). This was also her first video to retire on TRL.
The single was released July 17, 2006 in the UK and Australia where it was already available for downloads worldwide. It debuted at number sixteen in the UK Singles Chart on downloads alone one week prior to its physical release. The following week, July 24, it jumped to number two on the UK Singles Chart after a physical release (held off number one by Nelly Furtado's
Maneater
), becoming Rihanna's 3rd number two hit in the UK. That same day
Unfaithful
debuted at number two on the ARIA Singles Chart. It reached number one on the Eurochart 100 and stayed in the top 3 for several weeks.
This is for sure one of Rihanna's best songs.
Download Link:
HERE
Watch:
Music Video
Download:
Music Video